Dr. THOMAS MOORE: Hillary, Upland Road, The Progress of Man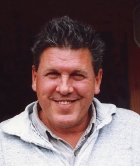 THOMAS MOORE is the author of novels such as  Hillary, Upland Road, Accidental Revolutionary, and The Progress of Man. Dr. Moore worked in California, publishing poetry, non-fiction, and technical research articles before turning to write fiction full time back on his ranch in New Zealand, husbanding the land and the sea that he was raised upon.

A masterpiece refers to a creation that is given much critical praise, and these are the greatest works of Tom's career — a work of  creativity, skill, and workmanship. It possesses universality, artistry, permanence and uniqueness. 
See the book index for a catalogue of his eBOOKS.